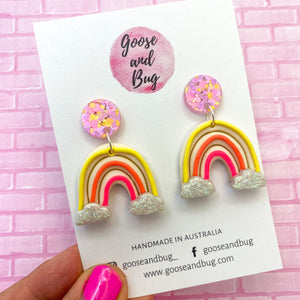 Little Bug is a range of super cute polymer clay earrings designed for little ones, tweens or teens who want to wear cute and colourful earrings (just like Mum!).
~ Studs measure approximately 1cm - 2cm in size.
~ These earrings are handmade from polymer clay which is exceptionally lightweight and very comfortable to wear.